Topiary figures
Low prices

We offer real prices, determined by the complexity of work

Short time

30 — 45 days

Reliable Warranty

12 months

Support

throughout the life cycle
Topiary figures catalogue
From small models to huge ones
Animals
Standing bear

Standing bear (brown)

Elk

Reindeer

Hare

Squirrel

Leo

A standing lion

The Lioness

Rhinoceros

Elephant

Seal

Monkey

Penguin
Dinosaurs
Stegosaurus

Triceratops

Ankylosaurus

Dilophosaurus

Parasaurolophus

Pterodactyl

Triceratops
Doesn't burn out under the sun

Resistant to low temperatures

Easy to clean under running water

Maintains its qualities for a long time
How we create shapes
We make figures from metal frame, metal mesh, fibreglass and artificial turf
Creating a 3D model

Metal mesh welding and cladding

Fibreglass reinforcement

Approval before shipment
How we work
Refinement of models

Signing of the contract

Prepayment 70%

Production

Surcharge 30%

Delivery
Delivery
Delivered in an ordinary truck

The large figures (over 2.3 m) are delivered in dismantled form and assembled at the installation site

Small and medium figures in the assembled condition in the crate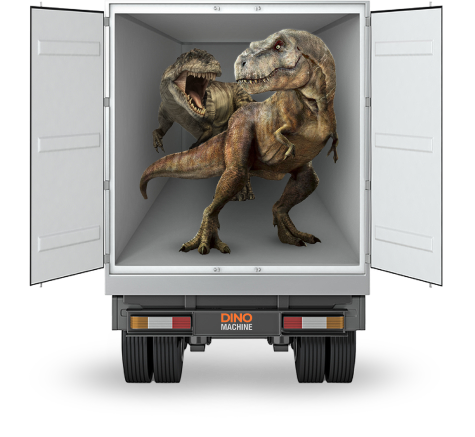 Frequently Asked Questions
📦 How do I order?
1. Select the item you are interested in purchasing.
2. Leave a request on our website, through any convenient form: «Order a call-back», «Leave a request».
3. Within 10 minutes our manager will contact you.
🛠 Do you manufacture or resell?
We are a Russian manufacturer of static and animatronic exhibition figures of dinosaurs, insects, decorations and other small architectural forms for amusement parks, shopping centres and entertainment facilities of all kinds.
🧭 Where are you located?
We are located in Kirov, Kirov region, Russia
🔎 Do you give production tours?
Group entertainment excursions are not available. Conducting a guided tour to a customer — on individual request.
🌦 Are the figures resistant to all weather conditions?
Resistance to weather conditions is achieved by designing for wind and snow conditions according to the location of the site.
💥 Is there a guarantee?
The warranty period is 12 months from the date of manufacture. We guarantee the quality of the product and its proper and safe operation throughout its entire service life, provided that the user complies with the regulations for transport, storage and operation.
🦎 Can you produce a model that is not in your catalogue?
Yes. Our production allows us to make any model you might be interested in. We will consider all your wishes and produce the model you need.
💰 How are the figures calculated?
The cost of the figures is calculated individually. Depending on the size, model and characteristics of the figure.
🕗 Why is the production period at least 1 month?
This is due to the process cycle and the need to strictly monitor quality. It is necessary to select reliable components, carry out the project and calculate the loads, firmly weld and test the joints for at least 48 hours, apply the paint and wait for its complete drying and after final assembly to test for at least 100 hours.
Leave a request for a consultation
Fill in the form and we'll call you
back in 10 minutes
Contacts
Address:
Kirov,
Zagotzernovsky proezd, 14